Tweet #Orin_Starn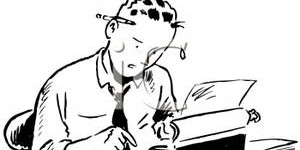 Anthropology and Its Past, Present, and Futures
"Lane C,"  poem honoring Kathleen Stewart, Anthropology and Humanism, May 2023.
"The Anthropology Professor in the Amazon Warehouse," Sapiens, March 2023.
"Anthropology and the Misery of Writing," American Anthropologist, March 2022.
Introductory essay to Writing Culture and the Life of Anthropology (Duke University Press, 2015).  This new book, edited by Starn, has chapters by Anne Allison, James Clifford, Michael Fischer, Richard Handler, Kim Fortun, John Jackson Jr,, George Marcus, Charles Piot, Hugh Raffles, Danilyn Rutherford, Kathleen Stewart, Michael Taussig, and Kamala Visweswaran.
"Here Come the Anthros (Again): The Strange Marriage of Anthropology and Native America" Cultural Anthropology, May 2011 (with comments by James Clifford and Audra Simpson)
Sports and Society
"LIV Golf Series Latest in Dictators' Sportswashing,"  South Florida Sun-Sentinel, October 4, 2022, on the problem of sportswashing.
"Duke University and the Troubles of College Sports," The Assembly, November 11, 2021, about the troubles of college sports at Duke University and beyond.
"College Athletes Devil's Bargain," Raleigh News and Observer, December 7, 2017, about the demand on college athletes.
Golf Politics, a blog about the peculiar sport of golf and its place in our society and culture.
"Fernando, The Peruvian Neymar," about hair, soccer, and the World Cup, Duke University Press website, 2014.
"Caddying for the Dalai Lama: Golf, Heritage Tourism, and the Pinehurst Resort," South Atlantic Quarterly, 2008
"Tobacco Road" about the masterpiece by the brilliant golf course architect Mike Strantz, Los Angeles Times, 2008
"Set a Course Along Shasta Serengeti" about the Weed Golf Club near Mount Shasta, a poor man's Pebble Beach, Los Angeles Times, 2005
"Cheddar Cheese-flavored Plastic Lure, Please," about the pleasures of bass fishing in North Carolina, Los Angeles Times, 2005
"The Ebb and Flow of a Life in Venice" about one of the world's most beautiful cities and the unlikely golf course there, Huffington Post, 2012
The Andes, Ishi, and Indigenous Politics
"Antropología Andina, 'Andinismo,' y Sendero Luminoso," Allpanchis, 1994.  Una traducción al castellano del artículo "Missing the Revolution: Anthropologists and the War in Peru"; incluye los comentarios de varios antropólogos norteamericanos y peruanos).
Hablan los ronderos: La busquéda por la paz en los Andes Instituto de Estudios Peruanos, 1993.  An edited collection of testimonies from key figures in Peru's rondas campesinas, or peasant patrols.
"Wowi in Washington" about what Ishi might have thought about the Smithsonian Institution's National Museum of the American Indian, Los Angeles Times, 2004
Various Other Pieces….
"The Call of the Belltower," Cultural Anthropology, 2019, about my growing up Italy and attachment to place there.
"The Media's Inexcusable Frenzy" about the media's herding to the latest disaster, Huffington Post, 2013